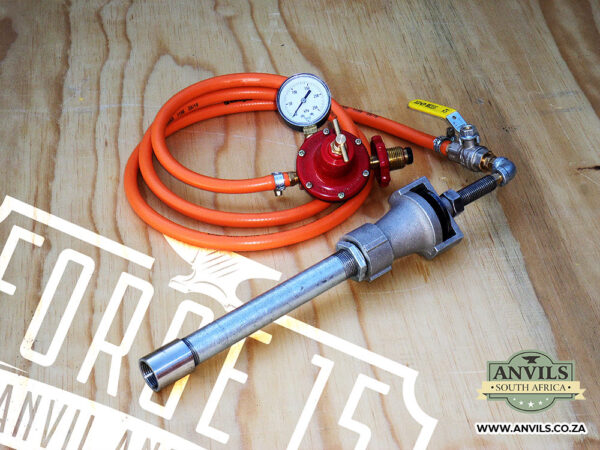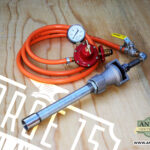 V-34 Mk1 Gas Forge Burner Kit
R2,100.00
This product is currently in the pre-order stage and deliveries will start at a future date.
Available for pre-order, delivery by Mid November 2019.
Limited stock.
Description
Additional information
Video
Product Enquiry
Description
The V-34 Mk1 Gas Forge Burner – Powerful and Efficient. The nozzle design is longer lasting Stainless Steel and increases the burner's efficiency. Its operating pressure range is 1 – 30 PSI. There is a choke on the top of the burner – it regulates the amount of air that is mixed with the LPG during combustion. With this burner we guarantee that you will reach forging temperature rapidly – watch video
The package includes:
V-34 Mk1 Gas Forge Burner
Shutoff Valve
2m LP Gas Hose
2x Hose Clamps
High Pressure (HP) LPG Regulator
250kPa Pressure Gauge
User Manual
Casspir SB 1 Gas Forge and V-34 Mk1 Gas Burner Promo Video

V-34 Mk1 Gas Burner Temperature Time Lapse

*Tested in the Casspir SB1 Gas Forge. Results may vary in other forges.
Complete the form below with your enquiry and we will get back to you shortly.